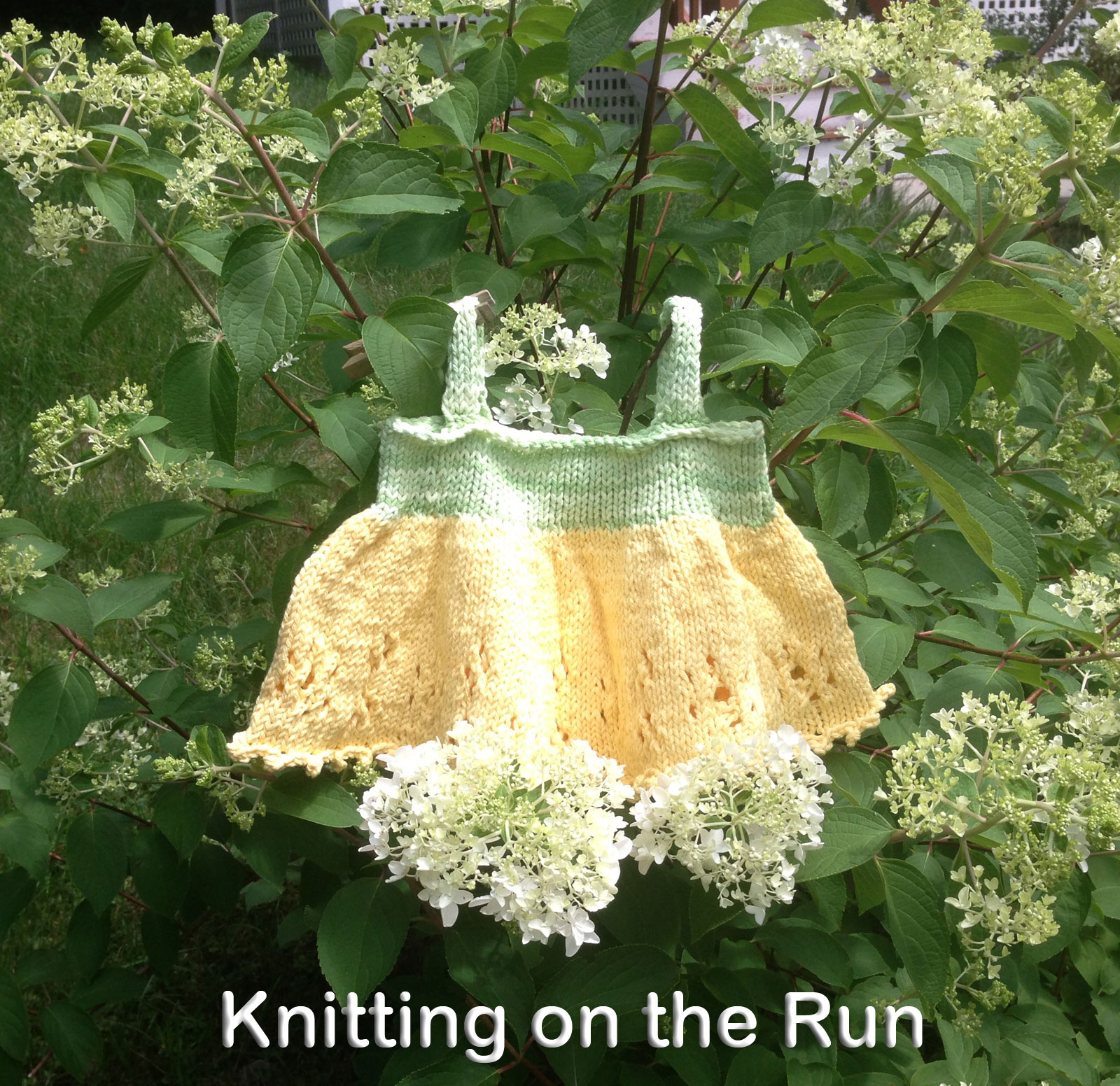 Episode 33 – 3/6/18
WindsweptMonique on Ravelry and Instagram, windsweptmonique@gmail.com. Show Notes at knittingontherun.podbean.com
FOs, Wips, Knitting Fail, Pattern Acquisition, Out and About, On the Run
Thanks so much for listening!
Start with a quick update.  Squeezing this episode in between storms.  We got home from visiting both sets of grandparents in Florida and found ourselves in the path of a record-breaking nor'easter.  It was an intense storm! 
What is a nor'easter?  A type of cyclone storm, like hurricanes and typhoons are, that occur off the shore of New England and the Canadian Maritime provinces.  Gets it's name from the winds coming out of the northeast on the back side of the storm, we get them all winter and they often dump lots of snow – feet of snow.  In the northeastern US we get weather coming up the coast from Florida and also weather coming across the continent west to east.  Occiaionally these two weather systems crash together and start rotating counter-clockwise and we get a nor'easter.
This was an unusal nor'easter for southern new England in that it was almost al rain.  The rain/snow line was quite a ways inland.  Normally the rain snow line is right near the coast (I live only about 20 miles from the North Atlantic ocean and normally we're inside the snow line for most of the storm.  Instead, we got 3-4 inches of rain [7.5-10cm] out of this one storm with hurricane-force winds.  Trees down everywhere, hundreds of thousands without power in Massachusetts alone.  We're still clearing up and we're getting another nor'easter tomorrow!  Tomorrow's looks like a more traditional storm, which normally wouldn't work people much, except we still have a lot of damage from the last storm. 
FOs
One sock of Vanilla is the New Black by Anneh Fletcher.  I have skinny ankles so I adapted this by not doing the last 2 heel increases and it fit my foot very well.  Worked on this one all over Florida, even at Disney's Magic Kingdom, and finished on the airplane on the way home.
Wips
Vanilla is the New Black – started the second sock                                                                                           
Emerald Deep shawl – Started chart 5 of 5 last night! This shawl is a charity knit for AGC Scholarships, a group that raises money for families dealing with infertility or who are trying to adopt.  Worked in Ito Yarn's Kinu, 100% silk.  Kinu has a colorway, Aqua, which is almost the exact color of AGC's logo so it was too perfect not to use.  The shawl will be auctioned off at AGC's annual gala to raise money.  If you or someone you love would like to learn more about AGC, visit agcscholarships.org
Knitting Fail
I started the Peppermint Mocha sock by CC Almon from JavaPurl designs on the planeride to Florida on my US 2 Lykke needles. When I tried it on the next day it was WAAAAY too big, so once I dig out a US 0 or 1 I'll try again.  It was my fault, not the pattern's, as I didn't make a gauge swatch.
Pattern Acquisition
Coinciding with the Ravallenics this year was the annual Middle Earth Games for the Tolkien group that I'm a part of, and I was lucky enough to win a free pattern!  Since I won it from a Tolkien-based group, I chose the Dancing Dragons Coat from Heike Campbell which is a spectacular and challenging knit that I am really looking forward to!  I'm hoping it'll be my Ravelry sweater
  I've linked to it and included a photo in the show notes, you have to see this one appreciate it!
Out and About
Florida!  W're home.  Had a great time.  Spent half the time with my inlaws in Ocala area, and half the time with my parents outside Orlando.  1 day at Magic Kingdom last Monday, the boys behaved so well we opened and almost closed the park.  The lines were horrendous – didn't realize it was Mississippi and Louisiana school vacation week last week.  Luckily we got 3 fastpasses for Space, Big Thunder and Splash mountains in the morning, which Thing 1 is tall enough to ride, and mom and dad got alternate fastpasses and took Jonathan on Buzz Lightyear and Aladdin's carpets, etc.  Then we kept getting more fastpasses for the rest of the day for rides we could all go on together and we got on 13 or 14 rides despite the crowds. 
Upcoming stuff:
Stitches United week of March 24th – not sure if I'm going Sat or Sun yet, but I'll be there.
On The Run
Training is still going well, though I skipped anything formal our week in Florida.  I figure the 10 miles I walked at Magic Kingdom covered anything I missed, ha!
Now that it's getting warmer I'm starting to take Thing 2 out for walks in our jogging stroller, which he loves.  My mileage is behind what I wanted to be at this point, but my body feels healthy so I'm not pushing it too much,  No more injuries!