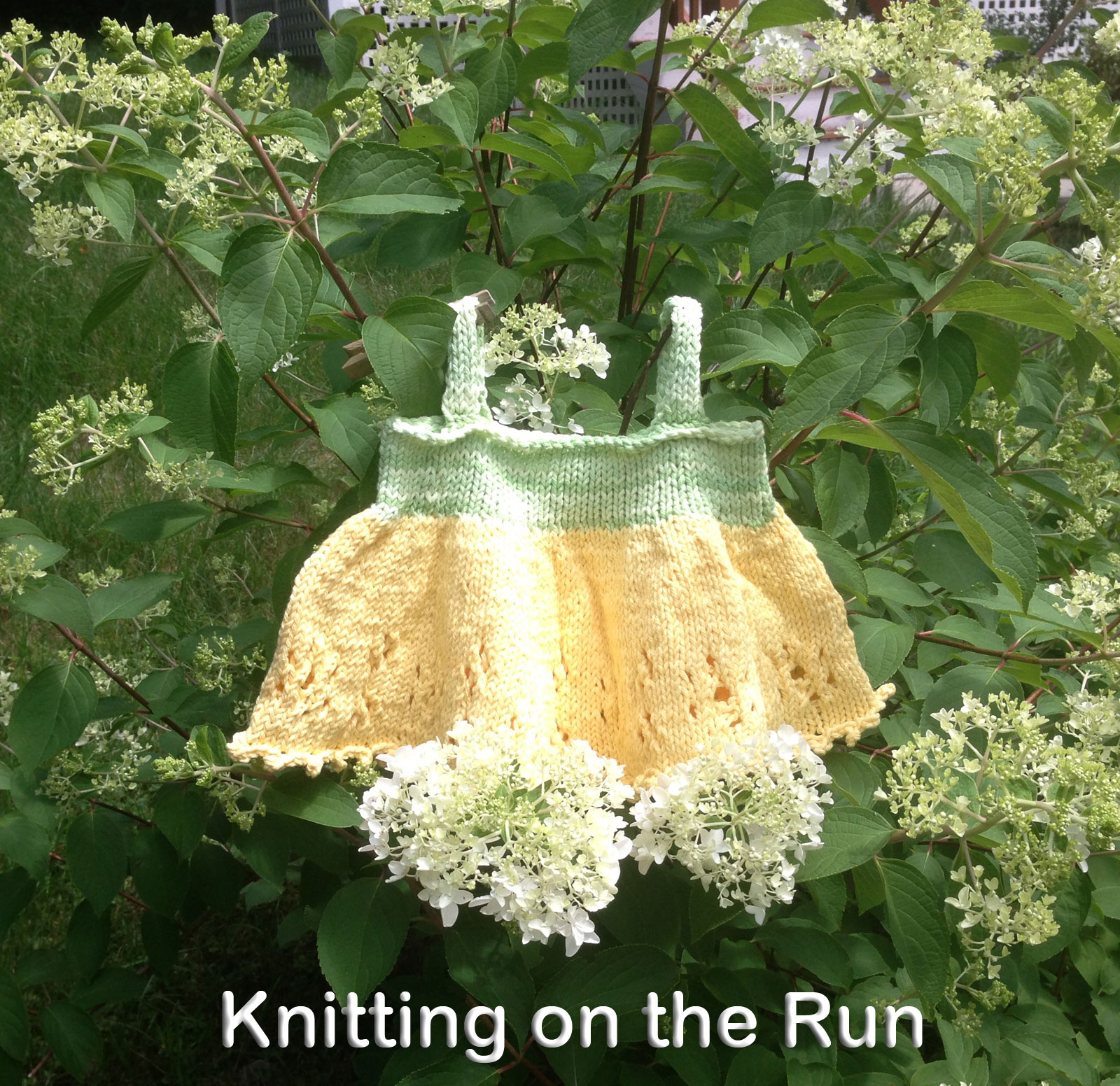 Episode 22 -  9/20/17
Today's topics include Wips, Knitting Fail, Knitting Chat: The Importance of Taking Measurements and On the Run: Foam Rolling
Thanks for your patience this week!  This is the 3rd time I've tried to record.  Any of you who've ever lived with a 2-year old can appreciate why I only record when he's asleep so you can imagine what this week has been like! And to top it off the boys had stolen my pop filter to play with – finally found it around 10pm last night buried under a blanket.
Also, thanks for the kind concern about my in-laws.  They are fine after Irma.  Since it swung west it nearly hit them directly buy it had weakened some.  They lost power for a long time and had three trees crash across their rather long driveway but they cut a path out through the worst and were able to leave the house soon after. 
I truly hope that you and all your loved ones are safe, be it from Irma, Harvey, Maria, the fires out west, the Mexico earthquakes, the flooding last month in Nepal and India or whatever chaos may be happening in your part of the world.  Please stay safe.
Wips
Second Grace by Bristol Ivy in Berroco's Modern Cotton, 99% complete. Need to weave in ends, and take some pictures.
Lillesand by Monika Eckhert, working on this in some deep stash, Cascade Yarn's Sateen in a burgundy-red color and Rozetti Yarns Soft Payette in white with a few sequins for sparkle here and there.  It's a Christmas gift for my aunt who loves true, deep reds.
Emerald Deep by Romi Hill – a shawl designed for green yarn and I have some Prism Delicato Layers I bought a few years ago to make a gift for my cousin's wife, then found out I was pregnant with baby #2 and it got put on hold.  But it is sooooo perfect for this pattern.  Shawl has a lace version of Celtic knotwork and I can't wait to get to that part. I am halfway through Chart 2 and the "knotwork" is Chart 3 – so close!
Itty Bitty Kitty – test knit for Sarah Jordan a new friend I met at SSK this summer and a great designer.  It's a sock-weight preemie hat and I am nearly done with the ribbing.  Knitting this up in Berroco Comfort Sock which leads to my (sort of)…
Knitting Fail 4:30
More of a parenting fail involving yarn, but work with me here.   I started the Itty Bitty Kitty preemie had at the opposite end of a skein of yarn that has a partial 2nd sock on it.  No biggie.  Until my 2 year old got a hold of it.  Now I have complete yarn chaos and I am now alternating between unravelling the awful mess and knitting up what I just unraveled.
Knitting Chat
Today I want to talk about measuring yourself.  The keys to knitting a garment that fits you perfectly are 1) a good gauge swatch and 2) accurate measurements of your body.
You really need someone else to help you with this.  When you try to measure yourself you actually shift your body and that can affect your measurements.  I can't stress enough how important it is to have someone ELSE take your measurements.  In the shownotes I am linking to an old Lion Brand Yarns blog post that has lots of great pictures showing you exactly where and how to take 14 different measurements, including bust, waist, hips, arm length and armhole depth, all of which are critical to making sure a garment fits YOUR body.  So get a buddy, a tapemeasure and a piece of paper and pen and go take YOUR measurements before you knit another garment.
Bust – fullest part of your bust
Waist – natural waist, not where your pants sit.  If you're unsure, bend sideways and see where your body creases, that's usually a good indicator
Hips – measure around the widest part of the hips, usually around 8" [20cm] below your natural waist
Armhole depth - Measure from the top outside edge of the shoulder down to the armpit. 
Upper arm – the widest part of your arm, above the elbow
Cross back – measure from shoulder to shoulder across your back – since many of us have rounded shoulders, this will be larger than if you take the measurement in the front.
And in case you're wondering why no pattern ever seems to fit you perfectly as-written, I am also linking to Craft Yarn Council's sizing chart so you can see what numbers designers are (often) expected to use. Womens.  Mens.  Kids.  And because it bears repeating – get someone to help you to!
On the Run
Today we're still talking about injury prevention and I want to discuss a pro-active technique you can use to help yourself: Foam Rolling. 
Foam rolling is a type of self-massage where you use a tool, in this case a large foam cylinder, to release knots in the muscle and tight areas in your fascia, which is like a membrane over your muscles that sort of holds you together.
Foam rolling in it's essence is quite simple.  You use your own body weight and a foam roller to carefully put pressure on the knots and tight places.  This helps improve blood flow and increase your range of motion when the tight places in your fascia start behaving like their normal, stretchy selves again.  Foam rolling can be uncomfortable, but it should not be excruciating.  I've been guilty of this myself - if you're gasping in pain (for me it's rolling out IT bands) you're doing it wrong – lift some of your weight up off the roller or attack the knot more gently.  If you are getting sharp pains, SEE A DOCTOR.  Afterwards you may find some of those areas a little tender, or even itchy, this is normal.  Give those spots a day or two to recover before you roll out again.  Itching is actually a good sign, it's a sign of increased blood flow.  Do NOT foam roll over joints – at best it does no good, at worst you can hurt yourself.  Stick to rolling out your soft tissue.  If you need to roll out your back (I find this soooo helpful after hefting a 30lb toddler around every day) – make sure you angle yourself slightly so you're rolling either one side of your back muscles or the other and do NOT roll straight up your spine.
I'm linking to a recent podcast by the new Get Fit Guy, Brock Armstrong, all about foam rolling.  You can read his transcript and find links to the studies he mentions which I don't have time to get into here.  I'm also linking to a Runner's World article which has videos showing you how to foam roll different muscles properly.  Lastly I'm linking to a study from the National Institutes of Health that quantified how foam rolling helped the participants.  In summation, foam rolling is a technique that you can use yourself to help release tention in your muscles and fascia and prevent future injuries.